U.S. Precision specializes in creating small- to medium-sized parts and components for end-users all over the world. Our certified CNC machining, welding, assembly, finishing and kitting processes are closely monitored by our quality control staff in order to meet our customers' specification requirements and tight tolerances. See the Portfolio page to gauge if our high-performance sheet metal shop is a good fit for your needs.
Our Team
Of course U.S. Precision has the equipment necessary to create the intricate parts you need – but our high-tech machinery is worthless without our dedicated, professional, and industry certified team of employees. From the very moment you engage with U.S. Precision, our crew of executives and artisans will treat your projects with exceptional care. We not only regard every team member as essential, but as a curator of excellence.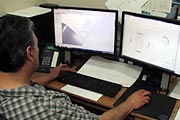 Engineers and Estimators
Our estimators and in-house designers work together in order to provide efficiently produced product. Great care is taken to maximize sheet and billet materials, minimize waste, and source the correct stock for every job.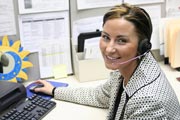 Planners and Customer Service
High-quality results are an effect of having planners who excel at material logistics and understand their role in your project's life cycle within our environment. Our customer service representatives are knowledgeable and cooperative.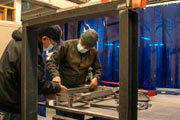 Manufacturing Team
U.S. Precision's machinists, welders, assembly and finishing technicians are highly trained and appropriately certified within their trades. Recurring education and perpetual development is a basic component to each team member's success.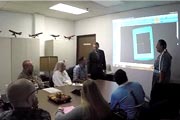 Management Team
Our company's guiding values include community, respect, and competency. With these principles in mind, our management team knows that every employee is respected and entrusted with delivering high-quality products to our customers.
FROM CUSTOM METAL FABRICATION TO TURNKEY
ASSEMBLY WORK
U.S. Precision's Products
Are Ideal For…
Aerospace

Audio

Automotive

Computers

Defense
Electric Power

Electronics

Industrial Robotics

Medical

Telecommunications

... and other industries
We are committed to perpetually refining our quest for continued improvements which result in quality and on-time performance. We strive to contribute to our customers' success and therefore; earn our own prosperity.
Get in touch with us and a U.S. Precision representative will be happy to assist.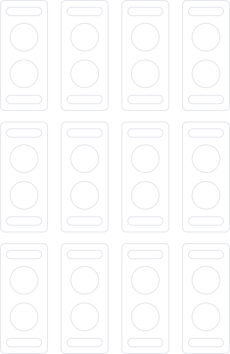 OUR SUCCESS COMES FROM OUR REPUTATION
U.S. Precision Is…
Established
Our longevity in the industry and partnerships with globally recognized brands proves we are a trusted resource.
Timely
We pride ourselves on delivering quote turn-around times in 3 days – as well as full-scale prototypes in 7 days. Expedite options are also available.
Skilled & Creative
From the front office to the production floor, we are staffed with trained professionals solving complex challenges for our customers.
Dedicated to Reinvesting
We regularly develop our personnel through ongoing education and enhance our capabilities to fabricate the best small- to medium-sized components in the country.
Persistent
Our industry is competitive. It requires our team to strive for Excellence with Continuous Improvement – every day